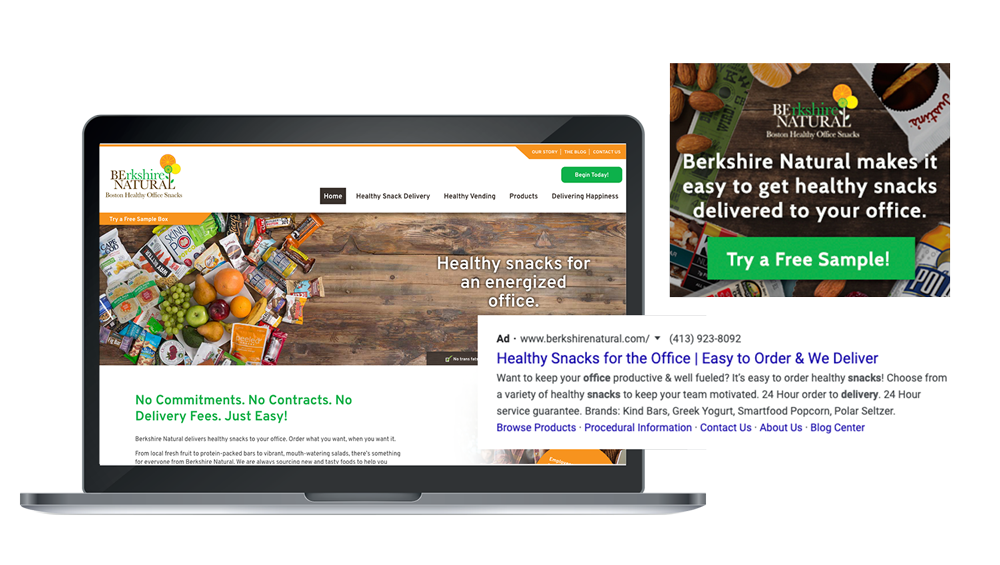 B2B Digital Marketing
Berkshire Natural is an office snack curation and delivery business, and was looking to harness the power of digital marketing to bring in more qualified B2B leads. Rhyme helped them with strategy and planning around their messaging, making strategic improvements to their website including search engine optimization. We also helped them to set up a targeted search engine marketing campaign and corresponding landing pages designed to better qualify leads.
The results after the first year saw a significant increase in not just the quantity but the overall quality of the leads, positioning Berkshire Natural well for the years to come and helping to fill their pipeline.
Services included:
Landing Page Design/Development
Display/Remarketing Banner Ads
Data Analysis/Optimization and Reporting